Welcome to the website of the Iranian Chemical Society
Since its inception, the Iranian Chemical Society has been involved in various areas of activity. Initially, these activities were limited to enacting statutes, consolidating the organizations within the Society, and holding scientific congresses and seminars, but later, the Society extended its areas of activity. Holding scientific congresses and seminars has been, by far, the Society's most important activity.More...
---
Register in Iranian Chemical Society
Specialized Committees
---
LegalMembers
---
Islamic Azad University, Falavarjan Branch
Rad Kimia-garan Company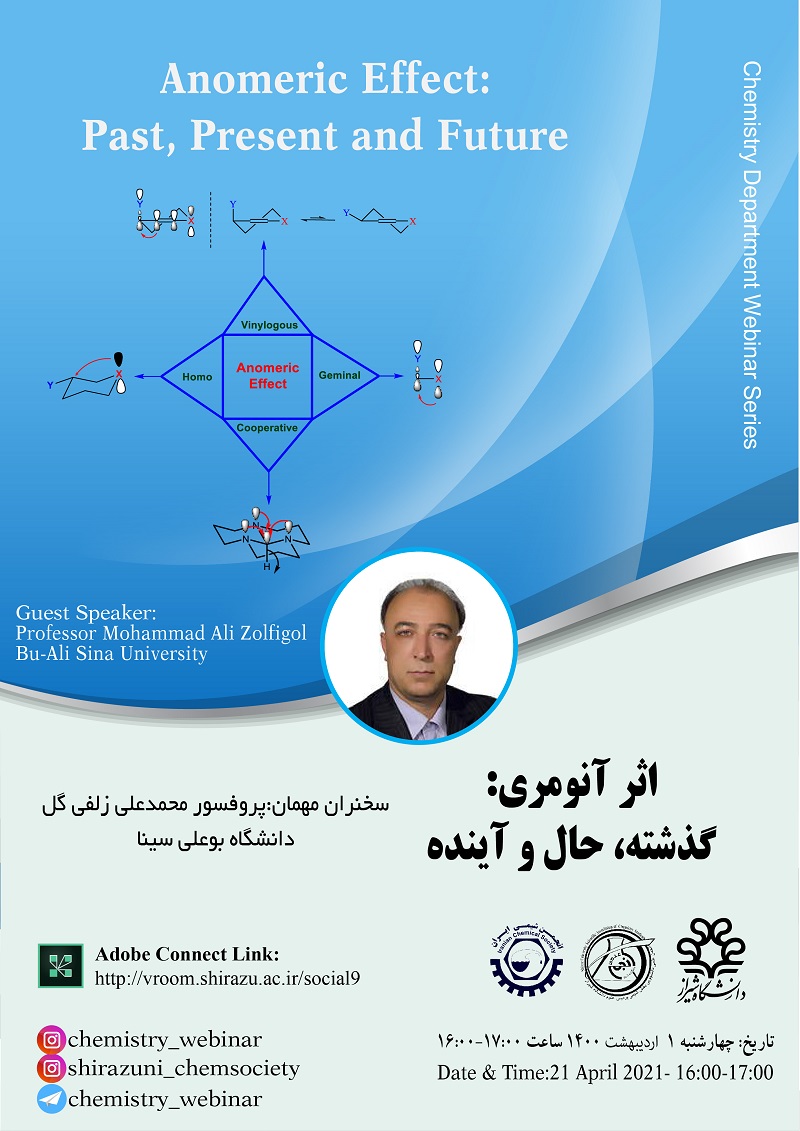 Anomeric Effect: Past, Present and Future
On Wednesday, April 21, 2021 At 16:00-17:00 (GMT)
University of Shiraz
Earth day presents: OUR EARTH, OUR FUTURE
On Thursday, April 22, 2021 At 13:30-16:30 (GMT)
University of Kurdistan
1th international webinar on "Functional Nanomaterials; Chemistery and Biointeractions"
April 20-21 , 2021
University of Lorestan
Blog
---
Bioorganic Chemistry in 4 volumes
Translation: Dr. Amirshkooh Seljuqi, Dr. Seyed Mojtaba Mashmol Moghaddam, Dr. Maryam Babaei, Dr. Mona Ali Bolandi
Events Congresses, conferences and seminars of the Iranian Chemical Society
---
Homemade protocol for preparing water from the dean of the faculty and students of the Faculty of Chemistry of Bu Ali Sina University